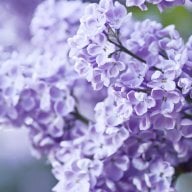 Joined

Aug 31, 2005
Messages

9,490
I'll admit it: Since I became engaged, I've been mildly baby curious. Combined with my natural *need* to research everything to death, I lurk on different parenting and pregnancy communities, partially from boredom and partially because we will be parents at some point.

Rarely my 'cluckiness' (a term I found in a livejournal community referring to the feeling a woman gets when her body starts to long for a baby) goes to moderate, but when that happens, I just remind myself that we're still young, not married, I'm not out of college (4 more months!), and I still enjoy sleeping in.

Last night, I had a dream I was babysitting my cousin when she was a baby. In my dream, she was a soft, giggly, fat baby who ran around and I'd chase her and hug and kiss her baby tummy. Seriously, it was so real.

This morning, I'm playing around online and go to one of the parenting communities I occasionally visit. While looking at the pictures and reading the descriptions, I was suddenly hit by a ton of bricks. It's as if my ovaries were screaming. This cluckiness I'm experiencing is severe.

Don't worry, FH and I aren't planning on children for a while. But I'm curious as to what may be causing these feelings. Hormones? The dream?

Do any of you experience this, ever?

Just thought it might be a fun Thursday topic.