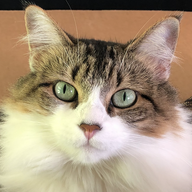 Joined

May 5, 2005
Messages

973
ok, so I''m cleaning house this week as I''m off from work. Keep in mind, I come from a family of packrats (you should see my parents house!)

What do you guys do with birthday cards, Christmas cards, etc... Do you keep only the really sentimental ones (like from your spouse or children) and pitch the rest after the holiday? Do you reuse the covers for scrapbooking? I can''t use my family as a reference since I think my mom''s saved every greeting card ever given her. Not kidding.

Did you ever find yourself cleaning house and wanting to get rid of something but feeling like you shouldn''t because so and so gave it to you? I have so many gifts, knick knacks, etc. which I was given which I don''t use, but I feel bad getting rid of them. The pscyhology behind clutter is fascinating but it stinks when you''re in the middle of it. I try to give gifts now to people that they can use up rather than just take up space and become dust collectors, but I don''t receive too many gifts like that.

Sometimes I think I should be on Clean Sweep but my house isn''t that bad!