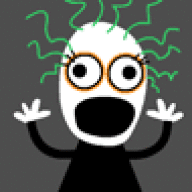 Joined

Oct 23, 2006
Messages

242
I''m relatively new to the board, but I would like to get your opinion about a problem that I have.

I am a very hard person to buy gift for. If I really need something or want something (in reason) I will just go out and buy it. This drives BF crazy because it doesn''t leave him with many ideas for gifts. For every occasion, he completely stresses out about what to get me. Every idea that he seems to come up with, I seem to have a problem with. For example, once he wanted to get me a gift certificate to get a massage. I''m not really the massage getting type of girl, so I told him that I thought the money would be better spent on something else. It has gotten to the point where I feel horrible because I keep shooting down his ideas, and he feels horrible for not being able come up with anything. Last year I almost told him not to even bother with getting me anything because it was just too stressful.

This year is no different. Yesterday he told me that he still didn''t have any ideas for me, and asked that I come up with something. He doesn''t want to get me clothes or shoes. I don''t need any gadgets (I love them, but there aren''t any that I really need). He isn''t big on jewelry because he got me a sapphire ring for my birthday, and our budget is between $100-$150.

On the other hand, he is really easy to shop for. I''m not sure if the problem is that I am just too picky and hard to please, or if he just has a hard time picking things out.

I''m worried that this will come across as silly and lame, but it really is a problem. I was hoping that some of you may have experienced something similar or would have and ideas for me.