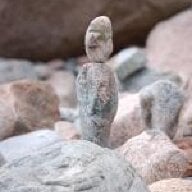 Joined

Mar 30, 2009
Messages

1,321
Just for fun, I entered my DOB and age into some sort of gender predictor for the 2011 year. My ONLY months to conceive a boy this year were January, and November and December. Otherwise, according to this calendar, I will be conceiving girls girls girls!
Did anyone actually use this? Or did anyone find its predictions to be true?
DH and I want to start TTC in August, so I'm reading every little thing I can regarding ovulation and getting pregnant. I don't care what we have in terms of gender, but I find gender prediction methods fascinating. I've also been reading up on the Shettle's method.
Tell me about your experiences if you had a gender preference or tried different methods to conceive a gender! I'm interested to know if there is any credibility in these methods