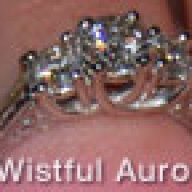 Joined

Jan 26, 2009
Messages

119
Does anyone else have utterly stupid, childish fights with your SO?? I talked with my coworker about it and she and her husband have childish fights sometimes too...
For instance my SO and I were fighting like children over the covers last night.

And it ended up really heated, both of us yelling at each other, me crying and him throwing pillows!

We fell asleep on opposite sides of the bed with our own set of covers... This morning we got up and both of us apologized to the other for being so stupid and we laughed about it. I know we will tell this one to our children...

Anyone else? What''s your stupidest fight?