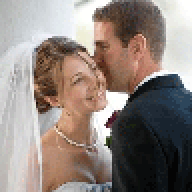 Joined

Mar 20, 2006
Messages

1,724
I got the cutest wrap dress from Loehmann's the other day, but have NO idea what the brand is.... and it's driving me insane!! Especially since the dress was $59... which is not cheap by Loehmann's standards. The hangtag says it was originally $158, but you never really know how accurate those are. And they called the brand "Tiny Checkers" but I think somebody just made that up... I searched it online and came up with nothing.
So anyway, the label on the inside of the collar is just a thin strip of black and white checked gingham... no words. Any idea what brand that would be??? I have tried searching different ways online and came up with nothing.
It really isn't that big of a deal, I love the dress so I'm keeping it... but it's driving me crazy that I can't figure it out!!