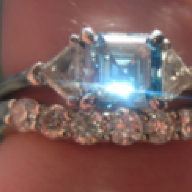 Joined

Apr 24, 2008
Messages

698
Ok, guys-I need some helpful input.
I got married back in July, with every intention of changing my last name. It''s now February and I haven''t even made a start! I''ve talked to a friend who changed her last name and she said it was simple and took very little time to do. Others tell me it was a pain in the butt for them and took months. Needless to say, the conflicting reports have me unenthusiastic about getting the ball rolling.

What were your experiences like? Did it take ages or was it pretty painless? Additionally, do the name change requirements differ by state? I''m in Ma and as far as I''m aware, I only need a certified copy of my marriage license to bring to the SS office.

Any advice/input will be met with abundant thanks!