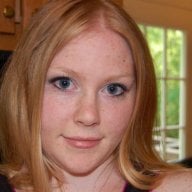 Joined

Feb 10, 2006
Messages

1,751
I think its time we had a few more changes around here. With everything that has been happening here on the board I think its best for me at this time to step down as your list keeper. This position has given me so much as well has the LIW forum, and PS in its entirety.
It is great sadness that I feel the need to hand over the reins to someone who has given the list the attention it has deserved. I think its time.
Plus I should tell you I am engaged.
Haha!
Attached is the band I received from Frankie. We will be getting the "traditional" E Ring later on...we just did not find one we liked so we might be going custom.
As you all know we had orginally planned to go to Niagara Falls and he would have had to propose there at the Falls, however, Katie got sick and we did not feel right being that far away and having something happen. So we cancelled.
So we went down to our local pier to have dinner and Frankie was asking me to take a walk on the boardwalk....which is strange since we just got a foot of snow and there was no one around...I knew.
We walked up to this gazebo and he was telling me that he knew he wanted to marry me from the first day we met, but that he never thought that I would want to marry him and marry and "old fart" (he is 12 years older than me).
He got down on one knee and said, Will you marry me?
I just lunged at him and hugged and kissed him....it was cute but also very "us" simple and to the point.
So here is a photo of the ring...its a size 6.5 and its from LOGR...
The ring it is paired with in the photos below is my promise ring from last christmas...I posted it before...
Thanks for everything my fellow LIW''s. I will still visit and chime in from time to time...
I hope everyone gets off the list soon!!!