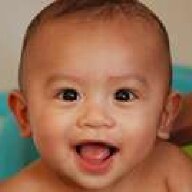 Joined

Apr 12, 2006
Messages

264
Just a question for Catholic brides out there - did you or are you having a full mass with communion? Here''s our situation:

I am not Catholic (I''m Buddhist), but FI is Catholic, and we have agreed on not having a mass. We are having 3 ceremonies - tradiitional Vietnamese ceremony at my house, Buddhist ceremony at the temple, and a Catholic wedding ceremony at the church. The church and our priest actually recommended us to not have communion because it''s supposed to be a day showing us uniting, but communion will not include me, which I am not comfortable with.

We are both fine with this and have agreed on this, but FI''s family is not happy. Some of FI''s siblings are taking this personally. To make a long story short, I felt like I was ganged up on 2 weekends ago by his older brother and sister. His older sister is now not talking to me.

I feel like this is our wedding ceremony, and though, we''d like to make everyone happy, we feel like in the end, we need to be happy with it.