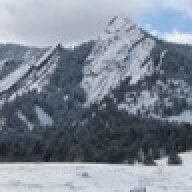 Joined

Mar 29, 2007
Messages

702
Hi everyone!

I just discovered a new canned food for Coltrane. It''s called Weruva, they make 12 grain-free flavors, and they seem to use pretty high-quality ingredients. It looks like actual food when you take it out of the can - the Steak Frites flavor is actually shredded beef with potato chunks and whole green peas in a gravy sauce.

Do any of you have any experience/opinions on this food?
Here is a link to the website:
http://www.weruva.com/index.html
If you go to Cuisine you can look at each flavor and ingredient list.
I found it at my local natural pet store (so cute - it''s called Whole Pets and it''s a total ripoff of Whole Foods

). Coltrane LOOOOOVES it. I had been feeding him Wellness grain-free canned, but he likes this much much better and they make more grain-free flavors.

He also has a Wellness dry food in his dry mix, so I like to mix it up. Lynn knows what I''m talking about.

Any input is appreciated!