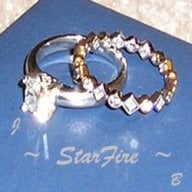 Joined

Mar 24, 2007
Messages

6,232
Hey all! FI and I are a bit late getting on our honeymoon planning, but we''re looking for suggestions for all-inclusives in the Caribbean. This will be in mid-late May (so no worries about hurricane season). Suggestions we''ve gotten from friends are Negril (Jamaica) and St. Lucia, but we''re open to others. We''re on a budget but will be setting up a honeymoon registry (so we''re looking at maybe $2000 counting airfare from Pittsburgh for 3-4 nights).

We''re Costco members and saw some attractive deals through Costco travel (there was a nice one in Aruba in particular). Have any of you gone that route? Do we save any significant money that way?

We were also looking at Sandals resorts...anyone been there? Any reviews of particular Sandals resorts, good or bad, would be appreciated.

Thanks in advance!