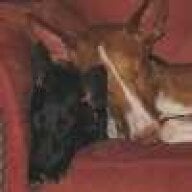 Joined

Dec 8, 2005
Messages

1,862
Alright...I thought I''d put this up to the PSers and see what advise they might be able to give.

Here''s the situation:

I''m an attorney. Worked for a large firm for four years out of law school. I was absolutely miserable and so stressed out. I left the firm and went to work for an appellate judge. I like this position. Very low stress. Great hours. Good work. Been doing it for a few years now. Just don''t know if this is my passion.

My judge is retiring at the end of this year. Thus, December 31, 2007 will be my last day at this job. 6 months is a nice amount of time to figure things out...but I have NO idea what I want to be when I grow up!

FI and I will be married by then...

And although we will have to cut back, we can survive quite well on FI''s income.

So...what the heck do I do now?

I have ABSOLUTELY NO DESIRE to go back to private practice. Honestly, it isn''t really even an option at this point. My sanity is worth more than the big check.

Do I find another clerkship - again, good hours, interesting work, low stress? But again...I don''t LOVE LOVE LOVE it. I''m not sure I want to do this for the rest of my life...gah.

Go back to school? get a Phd? Any Phd folks have any advice or thoughts?

Chuck it all and go work at a doggie day care? I really just have NO idea what I want to do.

I realize that I am very lucky that I am in a position to have the option to kind of start over in my early 30s...but I have no idea where to go.

Anyone else been through this? Anyone have any advice?