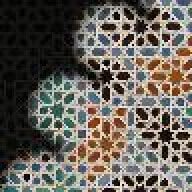 Joined

Nov 10, 2006
Messages

571
So, we''re getting down to the little details part of our wedding, and (among other things) we need to figure out what to do for a card box at the reception.

We''re going for a outdoor french cafe/bistro feel at our reception (i.e. under a tent, antique street lamp-looking lights, dried lavender as accents, etc...) so I''d love to find a card box that fits with that feel if possible. However, this isn''t something I want to spend a ton of money on- If I could just find a pretty hat box and cut a slit into the top, that''d be fine. For reference, our colors are sky blue, yellows, greens and blueish-purple (the color of dried lavender). The wedding ins in late May.

Any suggestions for a card box, or any suggestions for other decor accents that could help make our reception tent feel more like an outdoor cafe/bistro? Thanks!