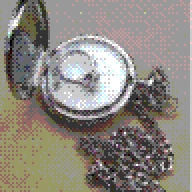 Joined

Apr 14, 2006
Messages

3,929
So, my car is the car I got when I graduated high school, and we''re having our ten year reunion this summer. Needless to say, she''s a little older these days.

I''ve been totally fortunate to have such a good car. It has just about 159,000 miles, and it still is what I would call reliable. This week while I was away at training, the check engine light came on. It''s come on before, for fairly routine things, like needing to change the sparkplugs, or because the fuel cap was no longer sealing like it''s supposed to. Anyway, I have my fingers crossed this time is a similar, inexpensive situation.

We''re taking it in on Monday to have it diagnostically checked.

In the meantime, I''ve been trying to get a feel for what I want, when the time comes to get a new car. Or another car. I''m kind of waivering between new and "certified pre-owned" or whatever they call them these days.

They still have some 2006 models available that are NEW, and my understanding is dealerships are really wanting to get rid of them, to make room for more 2007 models.

The main contenders *at this point, but I''m open to suggestions* are: Honda Accord, Chevrolet Malibu, Pontiac G6 (my favorite for *looks* but I''ve not test driven yet, possibly a Civic, possibly a Chevy Cobalt, and possibly a Pontiac G5, and maybe maybe a Toyota Corolla or Camry, but I really don''t like the body styles.

The downfall for Honda is that they never offer an APR that is as low as other car dealers. So that kinda irritates me.

Anyway, anyone have any other suggestions, or information regarding any of these cars? My main concerns are safety, gas efficiency, cost, and cost to own.

I''m tempted like crazy to go test drive a G6 today, but I''m trying to hold off. Have you seen the 2007 model? In granite, it''s smoking.

But, I *hope* I don''t need a new car right now.

Still, it''s good to know for the future at least what I like, what''s reliable, and what''s safe.