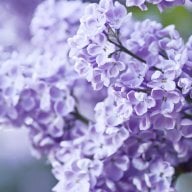 Joined

Aug 31, 2005
Messages

9,488
Re: Can't Donald Just Say "Yes I'm A Poor Excuse For A Human
Lil Misfit|1470179745|4061847 said:

Thanks for the validation, Sharon. I, too, no longer feel like I belong or wish to participate, especially after ksinger's condescending post. Sadly, since things will probably never change, and there will always be bullies on PS, I think my time here is done. I'm really starting to think that certain posters need to get a new hobby. It's actually a bit frightening, and sad, when people become so consumed/focused on the actions of one person (a politician) that they cannot talk about anything else. That's not something I want to be a part of. Peace out.
"There will always be bullies on PS" she says as she insults a group of posters.

We're 98 days from an election that is in many ways unprecedented. It's what a lot of people want to discuss. And David is right, you should see what political discourse is like pretty much anywhere else on the internet. It's practically a garden stroll over here.
Besides, one thread for Trump? Please. The man makes 3-4 inexcusable gaffes a day. Don't blame us, blame him!