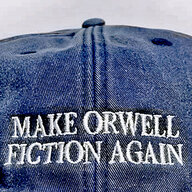 Joined

Apr 30, 2005
Messages

32,507
Three months ago I posted that my best friend of 45 years had a cancerous tumor the size of a cantaloup in her uterus.
They removed all her reproductive organs, glands, parts of her intestines and put her on chemo.
She now weighs just 85 pounds.
It's been rough.

Yesterday she had her first CT scan since the surgery.
She told me she was terrified of poor tests results.
I fear the worst since she has not contacted me.

Should I contact her or wait for her to contact me?
If I should wait, how long before it seems I don't care?
A day or two, a week?