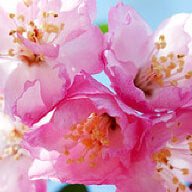 Joined

Nov 12, 2006
Messages

1,084
I have very recently decided to go with another gown and the style is different than what I had before. The first one was satin, simple, strapless and had a pick up skirt with no train and this one is an a-line, assymetrical waist maggie with crystals. I don''t think there is a huge diff in formality of the gowns except for maybe the train, the organza overlay, and the fancier embellishments on my maggie gown but I''m thinking it might be look nicer with a different BM dress.
As of right now, I''ve chosen the designer (Alfred Angelo), color (victorian lilac), fabric (satin), and skirt length (floor) for the girls. They can pick from within those parameters. Now that I have this new gown, tho, I feel like I want to re-choose my BM dresses. 3 of 5 BMs have tried on dresses and of the 3, my moh is the only one who thinks she knows which dress exactly she will get...but hasn''t yet deposited. The deadline I gave them is the end of February to deposit on thier gowns and as of right now, it does seem like they are all waiting until the last day to do this.
Given that no one has deposited or fallen absoulutley in love with a particular dress, is it okay to change at this point? If I did, I would probably extend the deadline by another month or maybe even 6 weeks so they can do some more searching.......but is that cool to do to them? I feel badly to do this but I think once I saw the dresses on thier bodies last month, I realized they look like they belong in another''s wedding

And now that I have another gown......it is a good time to switch if I can/should.
What do you all think? I would love to change the parameters to some kind of flowy material (chiffon perhaps?) in a tea length skirt. Same color and right now I dont'' have a designer loyalty for BM dresses.