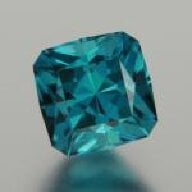 Joined

Jan 18, 2008
Messages

9,758
Hiya fellow PS'ers,
I have been interested in stepping up my photography interest for a couple of years now, and an upcoming holiday has been the impetus to commit to purchasing a good 'entry level' DSLR.
I've narrowed it down to the
Canon EOS 550D / Rebel T2i
or the
Nikon D90
.
THis review:
http://www.digitalreview.ca/content/Canon-Rebel-T2i-EOS-550D-Compared-to-Nikon-D90.shtml
leans very heavily towards the D90; however I would prefer to hear some viewpoints and info from those who have used either or both of these cameras; general photography buffs and enthusiasts on here
As far as what I would like to use it for: really just a strong all-purpose carry-around camera. I have a healthy interest in macro photog, - this would not be the *primary* use, but certainly something I'm keen to develop.
I would like to be able to take attractive and reliable portrait type photos of friends and family, but also play around and take more artsy / creative shots when the mood comes on (scenery, architecture, people etc).
I find wandering around for hours with a camera, especially in a foreign country, really quite a fun and meditative expreience - so I feel I should explore it more as a proper interest / hobby
(Although I fear it does, I hope that last part doesn't sound
too
navel-gazing, ha - sorry about that
)
any links, opinions and experiences (or even shots you are proud of from these cameras) are very welcome.
many thanks in advance!
AJ