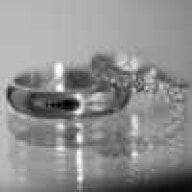 Joined

Mar 18, 2008
Messages

909
I was just looking back at pictures of your GORGEOUS wedding, and I just wanted to ask you because I want to copy you (teehee, that is, if you don''t mind!)...

1) I LOOOOVE your bolero so very very VERY much and I wanted to know who designed it/where did you get it? it is so beautiful!

2) your bridesmaids dresses looks gorgeous and seem comfortable...would you mind telling me what designer/style they are?

I''m sorry to be stalky! I just LOVED so much about your wedding, and I am hoping for the same color scheme...

you did such a beautiful job, and were such a gorgeous bride!!!!