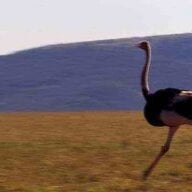 Joined

Nov 12, 2006
Messages

5,471
GALS, please feel free to chime in too, if you have some experience with these kinds of things!
If a guy wants to pick you up for a date, even though the place you're going for your date is near HIS place, should a gal let him do it because he says he wants to? Does it, say, cramp his Gentleman Thang if you protest too much? (In this case, we're talking he comes in a CAB to get me... isn't that a little silly?)
In the same vein, if a guy brings you a nice present...maybe TOO nice?, and you're all 'Thanks so much, but, uh... that's not necessary!" And you've been SUPER clear that you're seeing other people, that you're not a couple, etc. and he's insistent and says "I know, I just felt like it." should you accept it? I mean, is it insulting to refuse? But is it, er, leading him on to accept?
HELP!