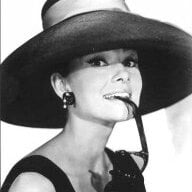 Joined

Jan 21, 2004
Messages

3,230
Recently a friend of mine had a set of calling cards drawn up. Completely a throw back into an old era, but she lunches a lot and meets lots of people on a regular basis that she needs to network with. However, it's on a social level and NOT work-wise. She does a lot of work with charities, and socially is connected for her husband and family.
My point, I considered doing this, but at the possible threat of seeming too silly? I like the formality of it, and frankly the practicality. I am not one to lunch and work at charities (I have to work and make a living...

) But I often meet interesting people that I would like to keep in touch with, and not mix it with work.
Honest opinion, what do you know about "calling cards" conventions andhow do you feel about it?
I just hate pulling out my cellphone and doing the number exchange where the calling card is faster, more convenient and more organized and presentable?