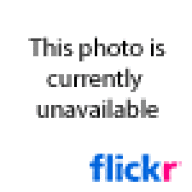 Joined

Apr 30, 2006
Messages

191
So I am finally trying to kick this procrastination habit... I need to book a photographer for my July 28 wedding!! I have already gone through the knot for all the ones advertised, but I really want to know from real people who they had as a photographer and if they liked them!
I want to get away with spending around $3k, I really don''t care about having a million albums or prints, but I want good shots and all my photos on cd so I can print them when I can actually afford to get all the ones I want.
So, who did you use? Did you like them? Were they worth the price? Did they make you feel comfortable and was it easy to work with them? (and do you have links to their websites?

)
AChiOAlumna gave me a reccomendation on a previous post, and thanks to my procrastination I still haven''t contacted them... but it is on my bookmark list! I need to start gathering names and calling people for options next week. I''m still at that "research" stage and I want to find out more before I actually start contacting and negotiating. But pricescopers are always excellent at research! That is why I want
your
opinions!
Thanks ahead of time!