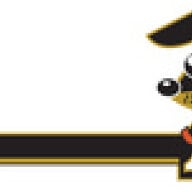 Joined

Oct 17, 2008
Messages

165
I am having my mini long haired dachshund spayed on Monday! I''m really nervous! I''m sure she''ll be fine but she is the love of my life so if anything happened I would be devastated.
I have a few questions that I was hoping to get some opinions on.
I have several options that I need to decide between before I drop her off Monday morning.
I need to choose between the regular spay surgery and the laser surgery for an extra cost. What are your opinions or experiences with the regular vs. the laser option? Which would you recommend and why? There is an additional cost of $49.
Also I am given the option of having a pre-anesthetic blood screening. What are your thoughts on this? There is an additional cost of $49.
My third option is an intravenous catheter that would be used in the event on an emergency to administer medications or fluids. There is an additional cost of $34.
Of course I want the best for her but I also don''t want to just sign over a blank check and let them take advantage of me because I don''t really know better.
So please let me know your thoughts. And just so you can get an understanding of the total cost, my vet''s office charges $219 for the spay, plus an additional $30 for pain meds. I am also going to get a dental done while she is already under which is another $179. So all of the costs are adding up very quickly. Thanks again for any advice or opinions on the matter. I do have my pups best interest at heart so I''ll pay whatever I have to, I just don''t want to pay for unnecessary expenses. Thanks.