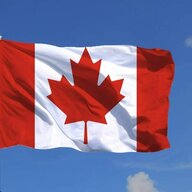 Joined

Feb 2, 2011
Messages

1,860
My neighbors are noisy. They let their teens party til all hours, they sit in the hot tub yakking until 11, 12 and beyond. They play Spotify loud all day with open windows while their son uses a boxing ball thingy and they lock their dog outside where it whines and yips in loneliness for hours or all night (last night til 1230 am). Tonight it was still whining at 1130.

I called the cops on them a few months back about another party, and now I've called about the dog making noise. I'm currently on furlough but could be called back to work any day and I'm a shift worker that has to be up at 4 am. I let the noise go all day as I'm trying to be cooperative, and being off work have let it go for the past 2 months at night but I'm trying to correct my sleep schedule...so I called it in.

Wish me luck cuz the guy is a hothead and will come banging on my door tomorrow. The police will keep it confidential and I'll play stupid, but it's still stressful to have a poker face when I'm tired and ready to punch the guy in the throat. Did I say that out loud?

Can't sleep now.