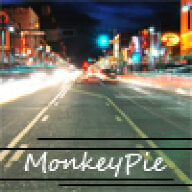 Joined

Apr 23, 2008
Messages

6,059
I will likely have this thread deleted once I get some assistance...but I trust someone here will have an inkling what I'm talking about.
Lately I've been anxious, worried, and when I get pushed past that, downright angry. I'm on the verge of grumpy pretty much all the time, I have no sex drive whatsoever (and that's weird for me), and I have an extremely short fuse. You might have noticed my posts in stci's thread

I have always been easy to rile, but not to this extent. I feel like I'm wavering on the edge of a breakdown or something.
No lifestyle changes of any kind. I did start BC two months ago, but this started before I began it, so even if it adds to it, it wasn't the trigger. I can't figure out what changed. The only time I felt truly relaxed and happy was on vacation, but the entire time I still felt this lingering anxiety because I was separated from Micah. I'm happiest when I'm with him, and all my issues seem to take a backseat when he's with me. But I feel like he's just a distraction, not a cure.
Help?