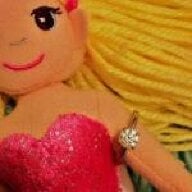 Joined

Jan 4, 2006
Messages

695
Between Monarch''s thread on wrinkles, going through empty nest syndrome, and what seems to be menopause on the horizen
, I''ve been pondering about aging gracefully! I''ve realized that Natural Instincts is really not working for me anymore and I just can''t fathom touching up roots forever and ever. I think the color that my hair has always been (medium brown) actually looks too dark on me now. When I use a lighter color, it just ends up looking brassy. My mom is in her 70s and still dyes her hair dark.
I just happened upon this article on More magazine website. The author decided to go naturally gray, and I think she looks great! There are also some models in print ads and commercials that have gray hair, and I think they look good too.
What do you think, ladies?


http://www.more.com/more/story.jsp?storyid=/templatedata/more/story/data/1149020338182.xml