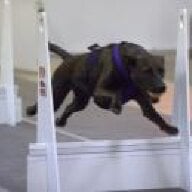 Joined

Dec 25, 2009
Messages

682
So...BF and I are planning to buy a diamond very soon (within the next few days) and get engaged sometime toward the end of June.
I have found what I think will be *the* diamond online (haven't seen it in person yet) and don't want to miss out on the chance to buy it before it gets snatched up.

I have been emailing with Vendor A to ask various questions about setting options, etc. and have requested some further information about a couple of diamonds (not specifically THE diamond I am interested in) and have let Vendor A know I hope to be able to come view a stone/stones in person and discuss the setting very soon. I 100% will purchase the setting from this vendor. I have budgeted for the diamond, the setting, and sales tax.

However...the diamond I want is available on the online inventory through Vendor B. Vendor B would NOT charge sales tax on the diamond purchase due to their location. This could save us several hundred dollars. Vendor B offers what seems to be a good return policy in case I get the diamond and am unsatisfied with it.

My question is: Is it bad etiquette if I purchase from Vendor B to avoid sales tax and continue to work with Vendor A on the setting? Will Vendor A be "offended" if I don't purchase the stone from them even though they have been very helpful in answering my questions?

I wouldn't want to impede a good relationship and pleasant design process with the vendor I am buying the setting from.

Thanks for your input!