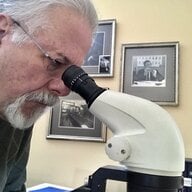 Joined

Sep 3, 2000
Messages

6,656
We did a stone ID for someone who had bought a relatively new variety of Labradorite from a B&M retailer or on a home shopping TV channel who actually expected to put the stone immediately back into the market via ebay and make a profit. Can you imagine that?

The naive nature of the person involved and their lack of understanding of wholesale, retail, markets, supply and demand was sad and truly stunning. We try to keep up with stone ID work, but had never even hear of this particular variety of gem material, yet this person had been convinced by someone that if she bought it at retail she could sell it and make a profit right away. I asked if she had a retail store and she said no.

Why in the world would a seller give such a discount on a single stone purchase if a ready market existed for the same stone at a higher price? Simply put, they wouldn''t. Where did this person become so ill informed? I suppose the seller or their sales reps made this kind of misrepresentation. Why? Because no governmental agency really cares about small claims and small cheats. That doesn''t make it right, but it does mean caveat emptor still applies.

Don''t fall for gem scams. They come in many forms. Some are more amazing than others, but very few gems for investment deals are better than Nigerian business proposal emails. In truth, in the 35 plus years I have been doing this work, I have never seen even one legitimate investment deal with colored gems.....not a single one. Food for thought.