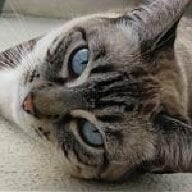 Joined

Jan 12, 2008
Messages

595
I sat through an episode oh Bulging Brides lat night - anyone else here ever see this show?
They have 6 weeks to lose enough weight to fit into their dresses (that obviously were bought too small to begin with.)

For you fitness buffs out there, is 6 weeks really a reasonable amount of time to lost 15-20 lbs? I was always under the impression that it took much longer (well, in order to do it the healthy way.)

Anyone here have experience losing that much weight that quickly AND keeping it off? I am just curious...