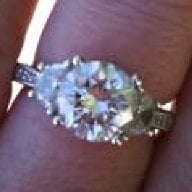 Joined

Jun 18, 2010
Messages

5,765
Okay, baby #2 will be here in February. B will be exactly 2 1/2 at that time. We have a Baby Trend Expedition (single jogger) system that we used with B. I was thinking about getting the Baby Trend Sit N Go, since it is relatively compact and works with our infant carrier. But I've read that the front seat is pretty small and there's also a 40lb weight limit. B is already 33lbs so I'm not sure how long it will take him to hit 40.

B walks most of the time, but if we are out shopping or something I'd like for him to have an option of sitting down. If he's 2.5 when the baby is born, I'm guessing he will need a stroller option for another year or so?

I've been looking at options, and I've come up with this list. I'm sure there are more, though:

1) Break down and buy a double stroller. I love the Citi Mini double but it doesn't work with a Baby Trend car seat (there is no adapter listed for it). Plus, It's around $300-400, plus, if there were an adapter, that would be an additional $100.

2) Get the Sit N Go and hope B loses interest in using a stroller by the time he grows out of it. I've seen fairly new ones on CL for around $70, so that makes me happy.

3) Try to find a glider/skateboard attachment that will work with our stoller. B would love this, but it doesn't solve the "sitting down" issue.

4) Option #3 plus a baby carrier. That way, if B needed to sit down or nap, I could just put the baby in the carrier. We have a Baby Bjorn (I know, I know) and I hate it. B got so heavy, so fast, that it was soooo uncomfortable. So I would need suggestions.

Anything else?