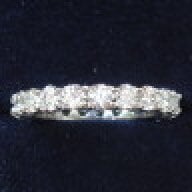 Joined

May 4, 2008
Messages

884
Hi All
I have posted before on this topic and I still can''t figure out what to get my girls as gifts.
They are 22, 23, 34, and 44.
I dont want to get them a pendant or some trinkit that they''ll never look at.

My budget is $80ish per girl.
I am planning on buying their jewelry for the day of, necklace and earrings that are about $40 each. so that leaves me with $40 ish for a gift.
what do i do?????????????

1) buy their shoes too? is that a gift really? they have to get them
2) pay for them to get their hair done? is that a gift really - they are all getting it done
3) find something else for $40 - what???

Please help. im not good at this!