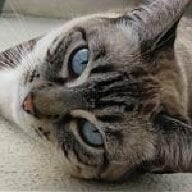 Joined

Jan 12, 2008
Messages

595
Did you have a bridesmaid who just didnt like the dress you picked? 2 out of four of mine really liked it, but the other 2 (who are my sisters and pains in the a$$es sometimes anyway) just said they dint like it without even trying it on yet. they are in the process of trying them on and sending me pics now... i still need to find out EXACTLY what they dont like...they are at the store now and im just freaking out a bit because i though this stress was done and over for me

so what would you say?

"sorry but this is the one i picked and you have to wear it?"

how does this part work? i want everyone to be comfy but i also am tired of looking at bridesmaid dresses and thought i finally found one...i dont think i will ever satisfy everyone so do i just put my foot down?