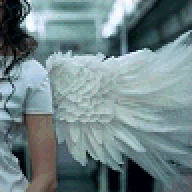 Joined

Jan 20, 2006
Messages

3,786
Hi!
So I''ve been thinking about breding my baby (min. schnauzer). My FMIL wants a puppy but just if he''s just like mine!....he''s just the best dog ever!, of course everyone thinks that though

hehe
I know a lot of people will probably jump on the "get him neutered" wagon...but I won''t do it. I can''t bring myself to doing it...it''s just not what I''m used to (it''s a cultural thing I guess). So pleeease don''t lecture me on that

I get it from my vet everytime we go for a visit!. It''s just a personal decision and I just don''t think it''s natural.
I''ve always thought I want to breed him at least once. The thing is, I don''t want him to "change" so I''m wondering if anybody has any experience with this?. He has such a great personality and I don''t want that to change.
Any thoughts? Thanks!!
M~