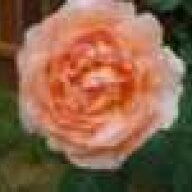 Joined

Jun 25, 2007
Messages

3,160
When I started nursing DS almost 10 months ago, my goal was to make it to two weeks (not a very lofty goal, I know). I honestly wasn't even sure I wanted to nurse at all but it was important to DH that I try. Once I hit the two week mark, my goal was to make it to 12 weeks, then 6 months, then a year. Now that DS's first birthday is quickly approaching, I'm questioning putting a deadline on it. I don't see any reason to stop just because the calendar says he's 12 months old.

I can't say now how long I want to continue after that point. I work outside the house and pump twice per day and nurse 3 times per day. I don't think I can continue with my twice daily pumping schedule after DS's first birthday because of work commitments. I *may* be able to pump once per day if necessary. Has anyone successfully nursed after their LO's first birthday WITHOUT pumping? I'm guessing he'll need less and less as time goes on but I'm wondering if I can give him cow's milk during the day and BM when I'm home? If I stop pumping during the day, will my supply dry up or can I just nurse in the am and at bedtime? I know a lot of this depends on my body but I'm just wondering what to expect if anyone has experience.

Ultimately, when it comes time to wean, I would like to do it on a "don't offer but don't refuse" basis and see how it goes from there.