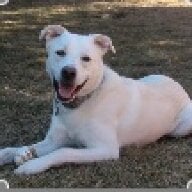 Joined

Oct 11, 2008
Messages

1,878
I need a le vent. And... I promise to catch up on other BWW posts this weekend! This week has been craaaazy.... Anyway...
I have braces. And yes, I look like a 12yo because of them. I had them put on in August of 2007, in Ohio.
Ohio Orthodontist = AWESOME. Great guy, loved the office, and made INSANE progress ultra ultra fast. I started with a 1.75 years timeline, which was shortened to 1.2 years based on how quickly I was progressing.
Then I moved out west. And had to find a new doctor. And my level of care has dramaaatically decreased.
Long story short... I was supposed to have engagement photos taken in late May, as FI and I are traveling to my home state/wedding location for a week. I was told at my adjustment today that there is NO WAY IN HADES my braces will be off by then.






I *know* ortho timelines can change rapidly... But even my lousy-good-for-nothing current doctor predicted my "grill" would be gone by mid January. What.The.F**K. is the holdup?!
For the past four months I have been telling the assistant and doctor that I haven''t felt any pain/pressure across my front teeth (i have two little gaps, on either side, between my canines and first molars) and that my gaps aren''t budging. They kept on double-powerchaining my teeth. It didn''t even HURT & powerchains usually do...
I was so fed up this morning I nearly blew up at them. They *finally* listened and agreed that I haven''t progressed at a "desirable rate" and metal-tied my front teeth, chained my archwire, and double power chained ''em. Worse yet... They put in the wrong size archwire, didn''t realize until after-the-fact (when my damon brackets wouldn''t close) and the assistant, upon realizing her mistake, WOULDN''T PUT THE CORRECT SIZE ARCH WIRE IN!! ("Oh... Well... We can''t lock it into place, but the powerchains should keep it from falling out.... If I get a new wire we''ll have to call Dr ****** over here again to put ''bends'' in the right places, and that will take a while... so we''ll leave this one for now)


I''m just annoyed. My teeth weren''t crooked to begin with... I just had a really wicked cross bite.... And my bite has been corrected since September. This doctor is just doing little cosmetic things and closing spaces...
I''m not an orthodontia expert, by any means... And i know this is long and I''m sure most didn''t make it the whole way through... I''m just aggravated about the pictures and ready to be OUT of these darn things... My mouth has sucked up 6k for BASIC orthodontia in less than two years. SIX THOUSAND DOLLARS.... And I feel like I''m at a total standstill. I just want this to be over with