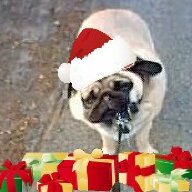 Joined

Oct 25, 2006
Messages

1,789
Well I think my doggy is officially losing control of his bowels

. Does anyone have experience with this? Is my little guy being naughty or is he becoming incontinent?
He has pooped on the bed in the middle of the night, 3-4 times in the past two weeks.
There have been times in the past where he would be asleep and would suddenly jump up and if we didn''t get him outside in time he would start pooping. That was usually on a night where we were too lazy to take him out before bed. But this is different. He is laying down when it happens, and then he jumps up as if he is freaked out by it. Quite honestly, I am freaked out by it! It''s so gross, but also really sad. We can''t let him sleep with us anymore and I feel like he is being punished.

But here''s the tricky part. He still can poop outside when we tell him to. Does that make sense?