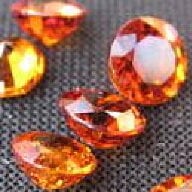 Joined

Apr 2, 2006
Messages

11,112
Because I can''t figure out how to turn off the "voice over" feature on my Macbook, that''s why... a feature that I "turned on" only because it seemed like the only way to ''continue'' with the rather skimpy start-up tutorial ....

grrrrrr!

and I couldn''t figure out how to turn off the Mac in the voice over mode, so it''s still on while I get on the PC to surf over to the Apple site to figure out how to do all the stuff that they used to explain in the instruction manuals.

Remember instruction manuals? They seem to have gone the way of the dodo''s. Which is a good thing, I guess, for the world''s forests, but bad for those of us that get stuck in some endless loop that doesn''t get us anywhere near something they used to call HELP.



Breathing deeply. Feeling a little better. Still questioning my choice of a MacBook instead of a websurfing-only micro-computer and two or three custom-cut colored gemstones, or maybe that Cartier trinity rollling ring I''ve been lusting after, but hey -- the champagne taste runs deep, even to my choice of PC''s, especially after seven years of putting up with a Microsoft ME (as in *ahem* millenium edition) operating system, the last three or four years in limp-home mode. I figured that I deserved a little champagne.

I WAS patting myself on the back for getting a new computer before the old one totally croaked and refused to give up any of its precious files for tranfer to a new system. Now I''m just glad that I wasn''t so smug that I totally disposed of the old before bringing in the new, because if I had I''d really be in a pickle now.

Rant over. I''m off to the Apple website to look for help. Hoping fervently that they''ll let a mere PC cross the portals.