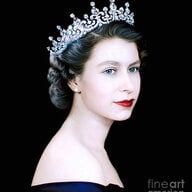 Joined

Oct 24, 2012
Messages

7,894
Hi all,

My bonkers 71 year old mother in law is adding the Boston Marathon to her collection this year, which is only a week before she does the London Marathon. She fundraises for Cancer Research & has been running marathons for years - last year it was London & Chicago, the year before London & Melbourne, and so it goes on. She is also doing New York for the first time later this year.

My hubby is going with her for the week (which annoyingly is only 10 days after my op, so here's hoping for a smooth recovery) and the guide book he has bought doesn't really have many 3* recommendations. Mostly it seems to be activities for children, such as a particular museum & parks.

Any fantastic suggestions? They are both really easy going people who like to get about a bit. Shopping is not their thing, nor sadly jewellery (though I'm expecting a nice present for being home alone with my babies for a week so soon after my procedure!)

Boston people - what do you think are the highlights of your fabulous city are?