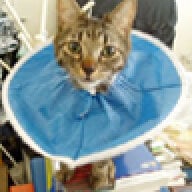 Joined

Feb 15, 2007
Messages

13,166
A post I just made in another thread reminded me of a task I''ve been putting off.

I''m taking my students to a bookstore on a field trip with another teacher, and I''d like to give them a scavenger hunt to complete if they so choose. We''ll be in the store for an hour and a half, they''ll have independently chosen novels to read, and they''re all between the ages of 15 and 17.

The purpose of this field trip is twofold:

1) To show them that real people actually like to read, and some often choose to read (after they''re finished with school and are no longer being forced to take quizzes on particular books,) AND some of these people (gasp!) even enjoy spending random afternoons reading in bookstore cafes with other like-minded people. The horror, I know.

2) To help the kids develop some sort of positive association with and appreciation of books and the book-reading culture that exists in bookstores.

So, any ideas for the scavenger hunt? This is all I have thus far:
- Longest author''s name (first & last)
- Signature of a patron who had a conversation with you about the book they''re reading in the store''s cafe, and the title of the book
- Store employee''s signature and title of favorite book

These are lame! I need some fun ideas, have any?