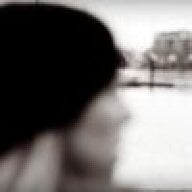 Joined

Jul 6, 2005
Messages

2,406
My lovely husband and I are going to be off to paris for an extended weekend in a couple of weeks. It's my first visit and DH hasn't been since he was 11. I'm so excited!! We'll be arriving on Friday morning and leaving on Tuesday evening which will hopefully be enough time to explore this wonderful city. We're staying on the left bank in St. Germaine, an artsy little neighborhood right beside the seine and within walking distance to places like the musee d'orsay and the eiffel tower.
So, while i've done a lot of personal research, I'd love to hear some PS recommendations/tips on places to see, eat, etc.
Also, i can't hardly wait to do a bit of shopping. are there any must buys like dark chocolate, scarves, toothpaste

Advise away!
Here is a little bit of the list i'm making:
*Musee D'Orsay
*Marais
*Macaroons
*Picnic by the river
*Cezanne's studio
*Church in St. Germaine
*heaping piles of mussels
*croissants and bagettes. lots.
*Rodin Museum
*bridges (are there any particularly lovely ones)
*Montmarte
*wine and chocolate
*strolls with my husband
*Printemps (for shopping)
*Fauchon