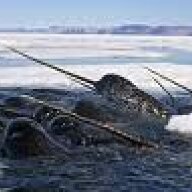 Joined

Jan 8, 2009
Messages

119
Hi all. I wandered over from Colored Gems. Not a bride but thought you guys could help with links.
I am a bridesmaid in a costume Halloween wedding this year. I was thinking my BF and I could do a 1920''s theme. That way we are in wedding appropriate dress/suit but still dressed up. Any ideas on flapper wear? I was hoping to spend $150 or less on a nice dress i could wear again or much less for a one time deal. I also remember seeing an old post about hair pieces. Does anyone have good links for 1920''s hair accessories? I was thinking dress, long strand necklace, cigarette holder, cut hair short, find some mary jane shoes and get feathers/flowers for the hair.
Or any other ideas for costumes? I want to be presentable because of pictures- so no Zombies
And I wanted something both me and the boy can dress up together. He is down with the mob/gangster/1920''s idea so far.