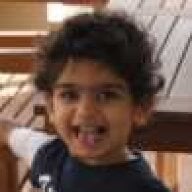 Joined

Jan 3, 2005
Messages

1,260
Hey everyone..i posted this question over at the mommy thread, but thought best to create a separate thread for it here..
I''m throwing a bday party for my son''s 2nd birthday in April..the ages of the kids invited range from 6 months all the way thru to 13 years...now i would love to make ONE favor/goodie bag for all, but am totally stumped!
i''d like to avoid the usual ''bag full of candy, silly putty, bubbles, etc''....
do any of u have ideas on anything creative (and budget conscious)? i dont mind any DIY ideas too...
thanks in advance