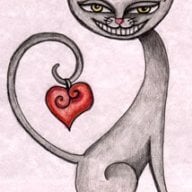 Joined

Feb 22, 2009
Messages

4,602
My absentee biological dad is very near death. Has anyone faced this?

He hasn't been in my life since I was 8 years old, and even that time was sporadic. He is a drug addict. I saw him during his short periods of sobriety. When I did see him, he would give me a long apology and tell me he was ashamed of his lifestyle and ask for forgiveness and I would give it to him. Inside I would be screaming because I loved him most and I wanted him around all of the time. I didn't know what drugs were and I didn't care. I just needed him. Ironically, every adult that was around me was a drug addict or alcoholic except for two people...what was one more drug user? After 8 years old, I saw him two more times, once at 14 and once at 20, and that was it. I should say that I was tricked into seeing him at 20 years old. My mom and aunt had me pick up my cousin from my biodad's house and they didn't tell me that I would be going to his house. They were hoping for a reconciliation. It didn't happen.

From the age of 8 years old until the age of 16, I waited and waited for him. Then, I just gave up. I think my heart couldn't take it anymore.

I have the best stepdad in the world. He has actually been in my life since I was 3 years old. He was one of the sober ones. I feel a huge sense of loyalty to him. HE is my dad, period.

Bio-dad got sober when I was 18. He didn't work a program. He isn't "clean and sober." He is what one would classify as a "dry drug user." He has all of the addict behaviors, just not using.

After the birth of my children, I became very angry with biodad because I understood parental love and I couldn't understand how he could walk away from it. Biodad tried to pursue a relationship with me shortly after the birth of my first child, I was not having it

Now, all I feel is grief. Not extreme grief, just some grief that tends to bubble up now and then. It is the type of grief that is sad for him and sad for me that we didn't have a relationship. I understand that the hole he left was shaped like him and it could never be filled by any other person. It can't even be filled with him now because even he is different. It is mine to fill and I am doing that. But I really don't see any reason to contact him or see him because anything I have to say to him is mine, self serving, sad, maybe even angry...but it is nothing you say to a dying man. I definitely wouldn't say, "I love you." I don't believe "closure" will come from him. I believe healing will come from within me.

I thought I would put this out to the forum for its wisdom.

If any of you have dealt with this, what did you do? Did you have regrets? Were you happy with anything you did? Is there anything that I am missing? I am asking because once he is dead, he is dead. I won't have a chance to say anything to him or hear his voice. At this point, I am ok with that, but you always see those people who are overwhelmed with grief because they didn't speak to their parents that one last time... I want to make sure that I have thought of everything.