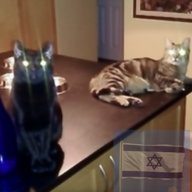 Joined

Jun 8, 2008
Messages

52,209
I changed the title of this thread to reflect the main part of my question. But it started out asking this question.

Does your SO mind if you are a flirter?
And a follow up and the main question of this thread...
what is the biggest source of contention your your relationship with your SO?

After reading iLander's thread about your SO and flirting I started thinking about this topic. Do you flirt with others? Is your SO OK with it? What constitutes flirting in your opinion and when is it OK and when is it not OK?

I'll start. If whatever you are doing you would do in front of your SO and he/she would be OK with it then it is safe IMO. However if you are flirting in a way that you would never do if your SO was present then it is not OK. That is obvious I think.

What are your thoughts re flirting in general? And are you a flirter and is your SO OK with that or is it a source of contention?

And what is the biggest source of contention in your relationship?

Again I'll go first.

I asked my dh this question and he said the remote control lol.
It's not money, sex or family (at least not family any more lol).

My dh couldn't come up with one and that's good with me haha. But I think for us it is the division of how to spend our leisure time in the nice weather. If it were up to me we would be cycling all the time in good weather. My dh would like to divide it up more so he could do his woodworking projects and while he enjoys cycling he would prefer not to do it 8 plus hours a day when we are off in the good weather.

During the bad/too cold or wet for cycling weather we have a better division of time and don't argue at all about it. Mornings are for each of us to do whatever we want and we spend the afternoons and evenings together most of the time.

I am interested to hear what others are dealing with and how they are managing their biggest relationship issues.