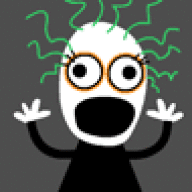 Joined

Oct 23, 2006
Messages

242
Hi ladies (and gentlemen), I need your help, this is a long post, so sorry.
Back before I found PS, my BF and I were in a local pawn shop. I looked at the rings, and saw one that I liked. The only thing I knew about it was that it was (according to the shop) .75 carat and cost $1500.
Now that I found PS, I realize how important cut is in the quality of the light performance of the stone, and what I want most is a ring that sparkles like crazy.
We don''t have a lot of money to spend, especially in comparison to what some PSers spend. The budget for the total ring is around $2000, if we could go lower, my BF would be happier. There is a setting that I am eyeing that is around $500, so that leaves about $1500 for the stone.
This past weekend BF asked if I wanted to go to the pawn shop to look again. I said OK, but also told him that I wanted a certified diamond. We went to the store and they had a few diamonds around .5 to .6 carats for $700-$1000 on sale. I told him that I don''t feel comfortable buying something that isn''t certified by AGS or GIA, so we left. When we got home I showed him a stone I have been eyeing, 0.6 carat GIA excellent cut for $1600. After some discussion, he doesn''t understand why you need to spend double for a diamond that is the same size, since the only thing people are going to ask you about when you wear the ring is how big it is.
I tried to explain how important cut is, I showed him the videos on
WF
about cut. I also showed him
Ideal Scope
images and explained that light leakage can have a huge effect on the perceived size and sparkle of a stone. Later that day he said he didn''t want to fight anymore and said I could get the stone I was looking at online.
Then yesterday I asked when we were going to order it. I know he is not ready to get engaged just yet, but I also don''t want someone else to take the diamond I''ve had my eye on. He then brought up the fact that he doesn''t understand why I need a Lexus when a Toyota would do. He said that I don''t know that the diamonds we saw at the pawn shop were not ideal. He said that this is the first time that I have ever been material about anything, and he didn''t think anyone would be able to tell the difference between an average cut and an ideal cut when it was on my finger.
This is where I need your help. He brought up the idea that we go to a store and look at ideal cuts next to average cuts to see if we can even tell a difference. He brought up the idea of going to the store where I want to get my setting from. I''m not sure if I want to go to the store where I will possibly buy my setting from to compare diamonds when we most likely won''t be purchasing a diamond from them, to me that seems rude. Is it more rude to go to another store to compare diamonds? I''ve heard that Jared''s sells ideal and average stones, has anyone been there to compare stones? Do you even think I (or he) will be able to tell the difference between AGS/GIA ideals versus average stones? Would you recommend I buy an
Ideal Scope
or other tools?
I''m not trying to be materialistic at all. I just want a quality ring that I can wear for the rest of my life. If we are going to spend the money, I want to know what I am getting, and I want to get something of good quality.
I would appreciate any help/opinions you might have. Thanks for taking the time to read this really long post.