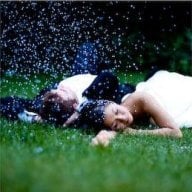 Joined

Sep 26, 2006
Messages

1,895
I often use cilantro and a few other fresh herbs in cooking but when I buy these at the market, they come in such GIANT bunches that they always go bad before I can use them all up (they''re good for less than a week). I usually just keep them in a dry bag in the refrigerator drawer, but is there a better way to store them to prolong their freshness?

With my most recent bunch of cilantro, I have them on the kitchen counter, upright in a "vase" of water but I''m not sure that will last for very long. Any tips? Or is this a lost cause and I should just accept the fact that I will always have to throw out my herbs within a few days?

I would try a windowsill herb garden but we don''t get much light in this apartment. Maybe I should try anyway. Is cilantro easy to grow in a small indoor pot?

Thanks in advance for your help.