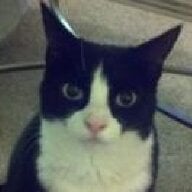 Joined

Aug 8, 2005
Messages

40,225
Okay so I love fabulous linens and I have found what I consider the BEST place to buy them. CUDDLEDOWN
Since this has been a topic that's come up again and again... I thought I'd share.
It's pricey, but not obscene (a lot of linens are just ridiculously priced)... and everything I have bought from them has been stellar.
These towels were reviewed by the Wall Street Journal as being awesome, and I've been using them for almost a year and I agree. No shrinking, no color loss, super soft, no pilling and super absorbent. I literally threw out every towel I own (except those for cleaning) and now only have sets of these-- they are that nice.
http://www.cuddledown.com/product/bath/towels-mats/bamboo-towels.do?sortby=newArrivals
I own sets in Ivory, stone (which is green, not gray), expresso and milk chocolate. And I'm planning on buying myself a pewter set for Christmas.
And I recently started buying their sheets, since my King sheets from Wamsutta are now only available with ridiculous shipping through BBB and they are super expensive anyway, and they are just to die for:
http://www.cuddledown.com/product/bedding/deep-pocket-sheets/500-thread-count-italian-percale-flat-sheet.do?sortby=newArrivals
and
http://www.cuddledown.com/product/bedding/deep-pocket-sheets/400-thread-count-flat-sheet.do?sortby=newArrivals&page=2
softer than silk, no pilling and great color retention AND (since I have a 20 inch deep mattress this is key) NO SHRINKING!
I love cuddledown. The last two times we went on vacation to really high end hotels my husband has groused something fierce that we should bring our own towels and sheets because nothing compares to what we have at home. And he's right!