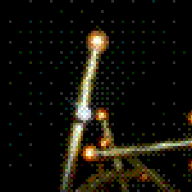 Joined

Jan 6, 2009
Messages

58
Ok so here is the story my best friend in the world just got her heart broken... and I need some advice. A little history on the situation.

They met when they were in their 2nd year of college and have been together ever since. Since college they have been doing the long distance thing. In last 3 years they have maybe missed less than 10 weekends that they did not go visit each other (4 hours away) Her bf was in grad school the past 4 years getting his P.hD - the last year she kind of put the pressure on him. She would be like buddy what is going on here. And than she would not be able to give up on them working things out. August of 2006 her father suddenly passed away. Before his passing they would talk about getting engaged here and there. But after the loss of her father it took a huge strain on her family and I think her relationship obviously. I feel that she has had so many issues with making sure her mom is ok. She is the youngest of 4 children but she is the one who pretty much takes all responsiblity on that her mom is getting out of bed, going to work, etc. She has not had much time to deal with the loss of her father because she is so consumed with making sure her mom makes it through the day. I feel that maybe her bf stuck with her because he couldn''t leave after her father''s passing. For the last year he pretty much told her that his feelings are on again off again. They are more like best friends than intimate lovers. That is how kind of see it. I had a relationship like this in college - he was my best friend, he knew everything about me and understood me like no one else... but I didn''t have that spark for him like he did for me. It was the hardest thing to breakup with someone you carried for so much but it wasn''t all there. I probably stayed in this relationship an extra year or so because I didn''t want to hurt him - he was my best friend. But I finally was true to myself and ended it. (very hard on both or us.) But this isn''t about me --- it is about her. I do know what she is going through but I was on the other end. I broke it off with him.

So what would you recommend me to do ... any advice. She still lives at home because she was planning on either moving out where he lives or him moving here and living together. She has put her life on hold in many ways for her mom and for her bf. (she is a good person - her family needs her but I think her being the emotional backbone of her family has been so overwhelming she needs a break.)

Thanks for listening.