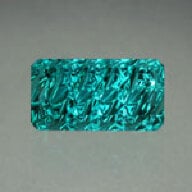 Joined

Dec 21, 2008
Messages

871
I love both fiction and non-fiction and thought this might be a good place for PSers to recommend good fiction reads. I hope you have some to suggest too.
Here are 2 from New Zealand.

Sing to me Dreamer by Shonagh Koea
Koea is a NZ author who has won numerous awards for her writing. This book is, in my opinion, her best and it''s told in Koea''s usual, unusual style. It has been out of print for a while but has just now been beautifully reprinted.

Margaret returns to NZ from her life in India to settle her deceased mother''s estate. As she sorts through her mother''s belongings the story of how and why left NZ unfolds in a humorous and poignant story that has a very satisfying end. It''s kind of fantastic yet coldly realistic and really deserves a big
I have always had 2 copies of this book - one for myself and one to lend.


The Mesmerist by Barbara Ewing.
Ewing is another NZ writer based in London.
The Mesmerist is set in Victorian London and it''s the story of 2 washed up actresses, in their 40''s - too old for their profession - who decide to turn their hand to mesmerism, a craft that has been in their family for some time and was in use in hospitals prior to the use of anesthetic. This is a hard book to descibe but it''s a great story and an easy read, one of those books that are so descriptive that the time and place becomes real.