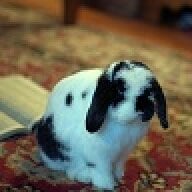 Joined

May 20, 2008
Messages

5,542
Hello everyone! I'm currently looking for a new credit card as I don't really like the rewards offered on mine. I want something that earns frequent flier miles and I'm currently torn. Here are my options so far:

Continental Card: I currently collect Continental points when I travel for work, so it seems natural to get a card specific to that airline. My issue is that it seems so limiting to get a card for only one airline. I live near JFK, Laguardia, and Newark, so I have plenty of airlines to choose from so it seems even more limiting (if I only lived near one airport and they were a Continental hub, it would be an easier decision). I believe it's 1 mile per dollar spent which seems like a great rate.

Capital One: Their card offers as many miles per dollar as the Continental card. Anybody have experience with them? I think I heard something bad about how the way they report things does not help your credit score as much as other cards. And that their customer service is poor.

American Express: They seem to charge a fee on all of their travel cards and I'm pretty against paying a fee (for the $450 fee I could just buy a plane ticket!)

Bank of American with WorldPoints Rewards: Gives 1 point per dollar and 25,000 points are required for a flight (not sure if that's round trip or one way?). Continental is usually 25,000 miles for round trip tickets, so that would be comparable. Anyone have experience with this card?

I don't care about interest rates as we pay off our card every month.

So, what should I do? What other card suggestions do you have? Do you have experience with any of these cards?

Thanks for your help!